This time, we had the pleasure to talk to one of the most acclaimed character modelers in the industry: Ian Spriggs.
Ian is a digital portrait artist.  He works on creating believable digital humans, one which questions the notion of portraiture and the understanding of the uncanny valley.  He has worked in the industry 13 years, companies such as ImageEngine, OatsStudios, ILM, and MrX.
Can you believe that this is not a photo? Talk about skills
How did you start your career?
I started doing 3d portraits about 4 years ago, I was interested in the identity of people, what makes them who they are.  Portraits are a window into the subject's life, it is not only facial features you are representing, it is their personality and emotion. The type of clothes they wear, the relationships they have, the environment they live in, it all adds up to define their identity.
Portraits are not only about the subject life but also the artist, behind every portrait is a self-portrait, as it is also the story of the artist; throughout all my portraits I am showing the viewer how I see the world, the viewer will see through my eyes.

What Inspired your Work?
My work is inspired by the great masters, Rembrandt, Caravaggio, Vermeer – we can connect to these paintings as if these people lived today, there is no question that these paintings feel like real people despite the fact they are just paint on canvas.  Rembrandt did a whole bunch of self-portraits during his lifetime, they are like an autobiography of his life, these images represent a personal and introspective journey.  Caravaggio's style suits his personality, his hard light reflected his violent, irascible, and aggressive nature, he showed the subjects as well as himself through his work.  Vermeer's Portrait The Girl with the Pearl Earring, the earring actually gives a story to the images making you wonder why a maid could afford such an expensive piece of jewelry, did Vermeer dressed her in his wife's jewels and why does the maid have a seductive looking face, story has been created from one simple object.
The fact that we are in the digital age we now get to use new tools in creating these portraits which will be a new form of portraiture.  We can take from the past and learn to add our journey, our emotion and our stories into our art.
So, what would you say is the biggest challenge in Digital
Portraits
?
The biggest challenge in digital humans is the uncanny valley.  In digital art almost everything you do is intended, nothing is random, even if it looks random it has been intended to be so.  This means all the aspects of what makes people human you have to add intentionally.  Consciously we know the pose needs to feel the gravity and weight in it, the skin needs to have the right reflection, bumps, peach fuzz the anatomy needs to feel the fat, bone and muscle underneath. Then there are the things we subconsciously read, the blood pulsating through your face, the micro-movements of your eye, the depth of your pores, the subtle expressions through body language, we need to add these but how do we know what they all are if we read them subconsciously, we add the ones we know and leave out the ones we don't.  We need to learn more about people so that we know more variables that we can add to our digital human. This is the reason every portrait I do is a family member or friend, it is because I know them, and by knowing them I might be able to read them better if something is off my subconscious mind will tell me.
What kind of Music do you listen to when you are working?
My favorite music, I like almost everything, I usually go for music that gets me into a zone while I work.  I try to avoid country or mainstream pop.  Soundtracks are pretty good, Tron soundtrack was good, and Gladiator, anything with a piano is good too.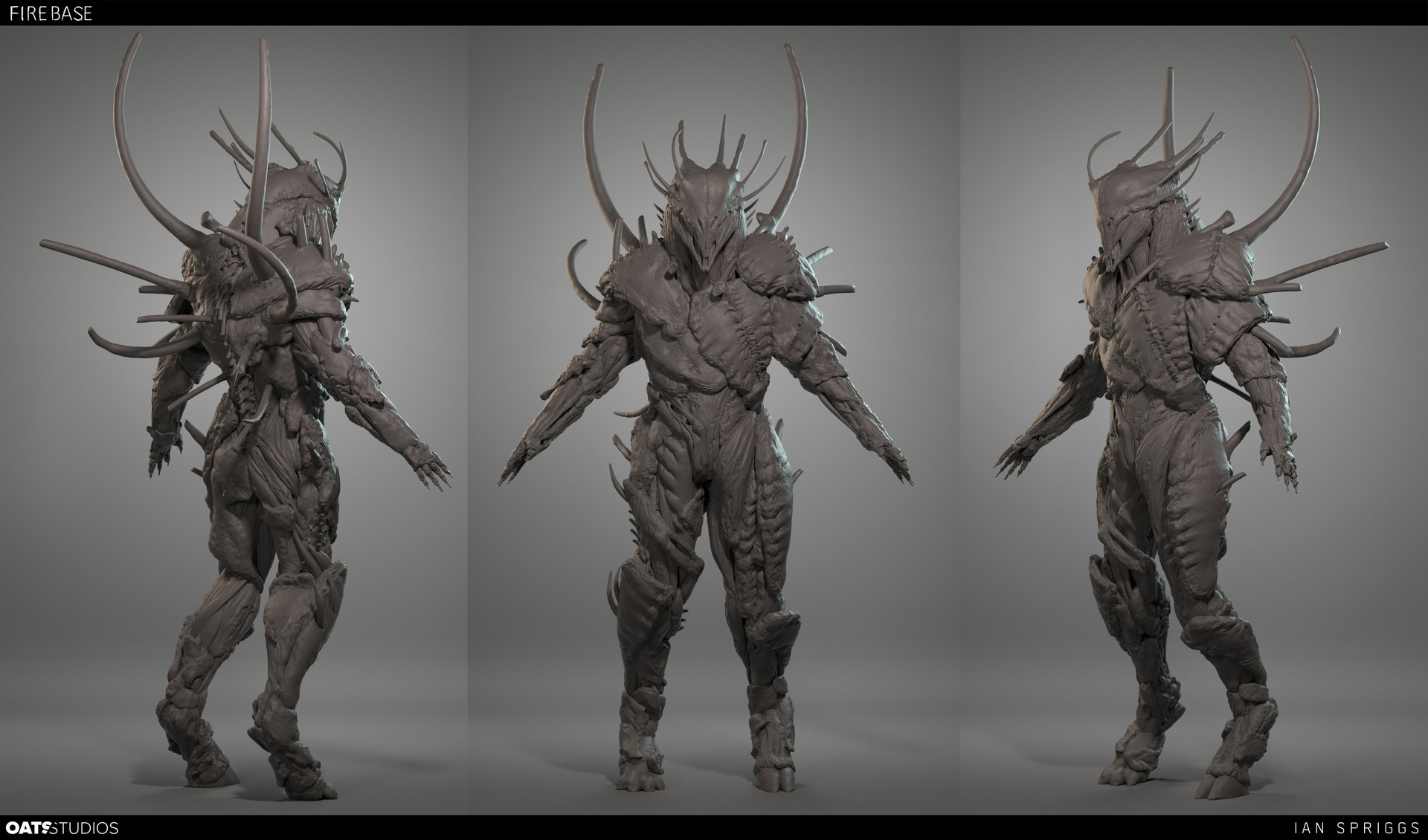 What about Cinema?
The movies I loved growing up; Memento, Requiem for a Dream, City of God, Matrix, Animatrix.
Thank you so much for your precious time, Ian!
Show Ian some love and go follow him in his Channels:
Instagram
Web
ArtStation