In Wacom, we are always aiming to bring you the best and most premium quality products regarding Tables and Creative Displays.
It is our mission to be the tool to express your ideas. In fact, it all starts with an idea. Just like this:
1984.

The American headquarters are located in the Pearl District of Portland, Oregon,
 and those for Europe, Middle East, and Africa (EMEA) in Düsseldorf, Germany. Wacom is a Japanese portmanteau: 
Wa
 for "harmony", "circle" or "Japan" and 
Com
 shortened for "computer". Wacom tablets are notable for their use of a patented cordless, battery-free, and pressure-sensitive stylus or digital pen. In addition to manufacturing and selling tablets, Wacom also provides graphical input technology for some tablet computers, which it calls "Ink Technology".
The year that Wacom introduced its first tablet was 1984, the WT-460M.  We had been established in Japan in the earlier yea and made its underlying name on offering tablets with cordless styluses, instead of the corded gadgets that contenders were known for at that point. The firm propelled during a period when numerous organizations were engaging in the apace during the ascent of PC supported plan (CAD), and its first contributions were centered around the drafting market.
Wacom was always focused on inventing and developing incipient types of technology to better detect and position how a digital pen interacted with information that was being exhibited on a screen. It was notable that the company was intently fixated on continually amending what a stylus could do since a verly early stage of the game.
Among the things that the Wacom has invented 
was a technology called electro-magnetic resonance
, which allows its styluses to generate energy and interact with a tablet without actually needing batteries themselves.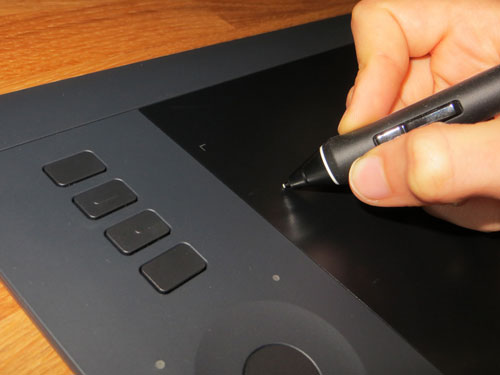 Simple examples like Walt Disney Company, adapted early the Wacom  technology, which the company then used to produce 
the animated Beauty and the Beast
, a major turning point for the use of computers in animation. (The company, starting with 
The Rescuers Down Under
, introduced the use of the Computer Animation Production System for digital ink and paint, making Wacom tablets particularly useful.)
The quality of this film was broadly recognized, and soon many film production companies and animation production companies in Hollywood and the world started to adopt our products. It feels good working with the best creatives in the world.
1996.
The year that a president signed a bill using an electronic pen for the first time. President Bill Clinton used a Wacom pen and tablet to sign the Telecommunications Act of 1996, after first signing the bill using the pen that Dwight Eisenhower used to sign the Federal Aid Highway Act of 1956, which established the interstate highway system.




It is because of this and many other things that we are unable to fit in here, that Wacom is one of the game changers of the history of humanity. Being Leaders. Creating tendencies and trying to bring you the best for your imagination's needs.






Certainly, Wacom carries an interesting role in modern computing. Wacom is proud to develop products that cover literally every corner of the tablet market—from entry level-end consumer products designed for sketching out ideas to high-end products designed for serious graphic artists. Also see standalone styluses (just in case) lol, get it?


BONUS Relatable image:
-When your mom comes into the room and caughts you drawing yourself in your Cintiq 22 like one of your renaissance girls.